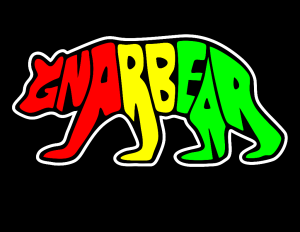 Products and Services we provide
Snowboard and ski grind boxes and rails
Skateboard/bike/scoot rails and boxes
Skatepark design and build
Snowpark design and build
Events management (rail jams, skate/scoot/bmx jams)
Ramp and Rail rental for events
For more info please visit the contact page
History of Gnarbear
Gnarbear started in October 2012 in Jay Peak, Vermont as an idea for an apparel company. We wanted to create hoodies and tees that snowboarders and skiers would rep while they're having fun in the park. To promote that idea we built terrain park features and held rail jams. It wasn't long until mountains and regular people started asking us to build them rails and snow boxes. So we did.  And truth be told, our first apparel designs weren't even that good. But as we always say, One More Try! We've come a long way since then!
In 2013 the company moved to Southern New Hampshire to work in the skateboard and bike scene during the summer months. We began building rails and ramps while still creating the dopest apparel.
Fast forward to today: We've moved beyond just terrain parks and clothes. Now we have water proof jackets and hoodies for the deepest backcountry powder. We have rails and ramps for about every action sport. We build about any feature your crazy brain can design. And we keep progressing. Just as you should! Slay the Day!