This is what you'd ride at a ski resort. Fat 4.25″ outer diameter tubing. It is buttery and quite possibly the most fun rail we've ever made. Trust me, you want one. Legs are removable for easier storage and transport. Comes in 15 and 21 foot lengths.
NOTE: Before ordering this rail please be aware that delivery is $1 per mile from Deerfield, NH 03037. Go to google maps and get driving directions from there to your house. The number of miles you see is the delivery cost. 50 miles = $50. Easy as pie. After your order we will call to arrange a delivery time (usually 3-5 days). If that's too much and you need a shippable snowboarding or skiing rail, check out the 12 foot flatbar ski and board rail.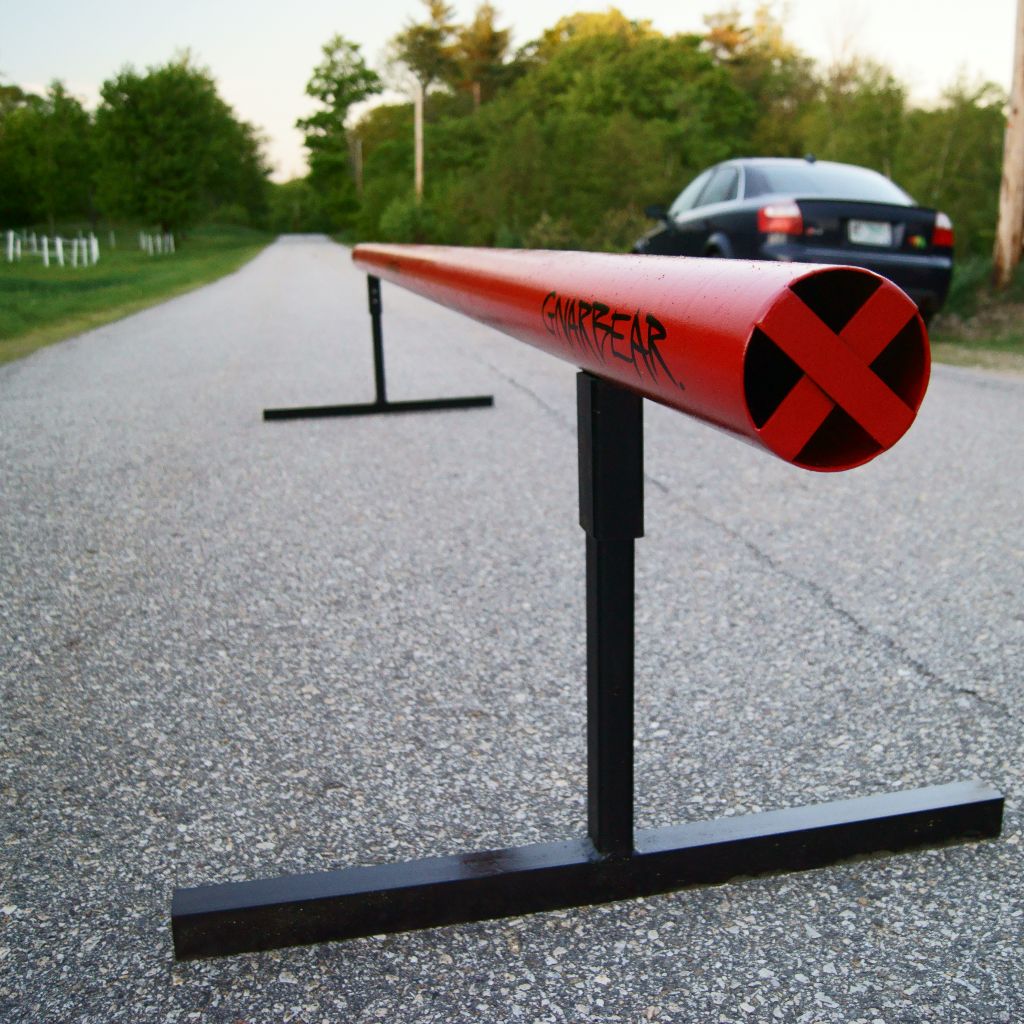 This rail is so buttery that it's not even funny. Our team snowboarders Aiden Chmura and Cooper Provencher use theirs in Stowe, VT to dial in their tricks. Aiden even lit his on fire and rode it. What a goon! If you want the best rail available for a reasonable price, this is it! If you manage a mountain and need to expand your terrain park, this would be a solid start! It is park quality made with American and Canadian steel, hand welded in Deerfield, New Hampshire. If you need this rail in a 40 foot length we can do that too. 90 foot? NOW WE'RE TALKING! But getting down to brass tax, you want this rail. You need this rail. You love this rail! Every time we build one we want to keep it. But we are still happy to deliver it to you!
So send us your videos of backside 270 on 450 off. Do it! Can't land that yet? Even more reason to have this in your quiver.